How to Use Workona
Your guide to getting starting with Workona in just a few steps.
---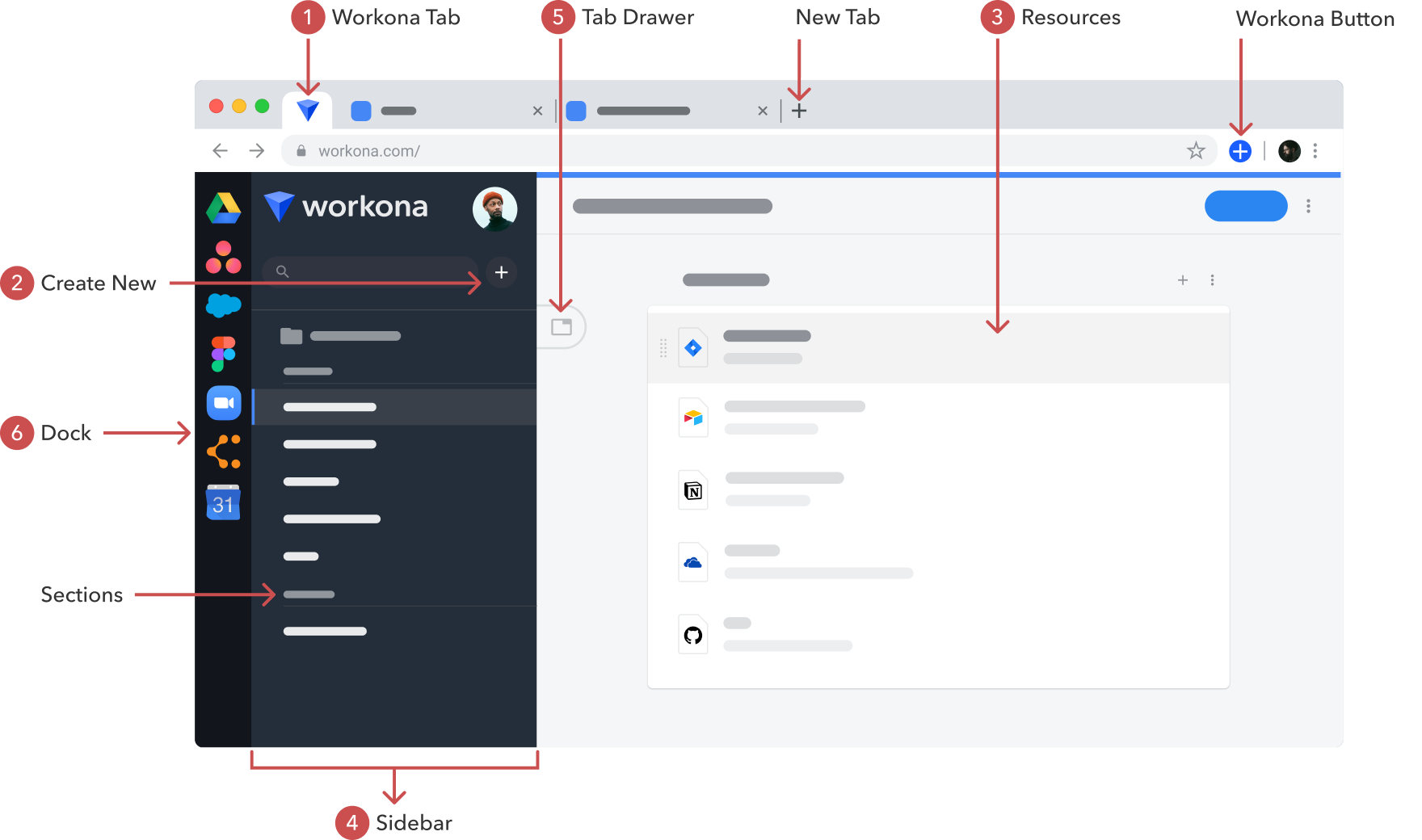 1. Get familiar with Workona
To get started, log in or sign up from workona.com. Once that's done, open the Workona tab (also known as Workona) on the left side of your browser window.
This tab will always be here. It'll become your home base for creating and organizing work in the cloud. To get used to it, we suggest coming here each time you open the browser. After a few days, it will feel completely natural to work from Workona.
2. Create a workspace
Click the + button above the sidebar, type the name of a project you're working on, and press the Return/Enter key.
3. Add resources
Now fill your workspace with resources you'll use as you work on your project. Click the + button to the right of your workspace name, or go to an open tab and click the blue + button in your browser bar.
4. Open and close workspaces
To open a workspace, click its name in the sidebar. To close, click the x button next to its name in the sidebar.
5. Manage tabs
In each workspace, click the Tabs icon to the top-right of the sidebar to show your open tabs. From here you can move, send, and save tabs.
6. Try apps
The apps you use every day are right here in Workona. Click an app from the dock on the left to get started. Or, click the find and create bar and type "new" to see what you can create with apps.