The Best Bookmarking Tools for Teachers
If you're ready to get your class materials organized, consider using a bookmarking tool (aka smart bookmarks). Bookmarks are great for busy teachers, because they're lightweight — built into your browser — and easy to use with just one click. Chances are, your LMS can't do that.
This article will go through the 5 best bookmarking tools for teachers, depending on how you want to use bookmarks. If you want even more options, check out our article on best bookmark managers →
Best bookmarking tools for…
---
Best bookmarking tool for organizing & sharing - Workona
Available for Chrome, Firefox, Edge - 4.8/5
Workona helps teachers organize their work by class or project. It's simple to use — just save your bookmarks into workspaces and organize until you're happy with them. You can also add tasks, notes, and tabs to each workspace.
In other words, everything you need for a class is in one place.
You have two options as a teacher:
Use Workona for your class prep and other personal projects. Those workspaces can be shared with colleagues or kept to yourself.
Use Workona to share class workspaces with your students, so they have all the assignments, links, and uploaded files they need. Get started here →
---
Best bookmarking tool for reading lists - Pocket
Available for Chrome, Firefox, Edge - 4.3/5
Pocket specializes in helping readers save intriguing articles for later (you can read our full Pocket review here). But it's not just for articles — Pocket allows you to save any content found on the web. This makes it handy for teachers, who can save any interesting tidbit they find for a class. Pocket also lets you discover related content by curating stories based on the content you save.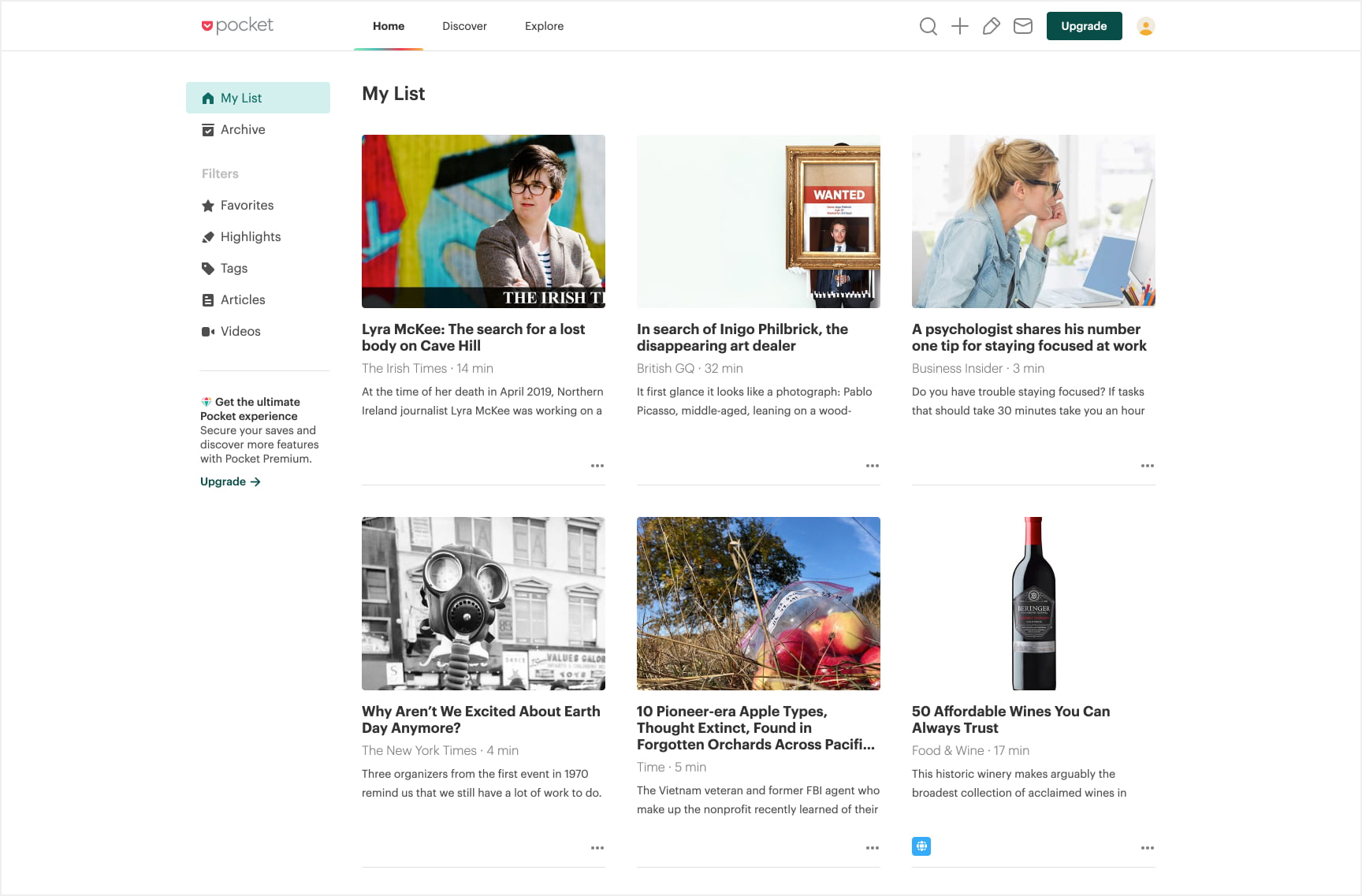 ---
Best bookmarking tool for visual bookmarks - Raindrop
Available for Chrome, Firefox - 4.1/5
If you're a teacher who's more visually oriented, Raindrop is a good option. Raindrop.io's interface allows you to organize your bookmarks in several different layouts, including headlines, cards, and boards. This makes it easy to structure your bookmarks in a way that's visually appealing to you. The biggest drawback is the limited free plan — many features aren't offered in the free plan, such as nested collections, Dropbox backup, and priority support.
You can read our in-depth Raindrop review here.
---
Best bookmarking tool for web clipping - Evernote
Available for Chrome, Firefox - 4.7/5
Try Evernote if you want to not only bookmark pages, but also grab images and snippets of web pages. The Evernote web clipper extension lets you add tags and annotations when saving content to any notebook, so it's easy to find again later. Evernote offers many saving options, such as capturing a simplified version of web pages without ads, or marking up content directly (adding text, arrows, etc.).
Check out our comprehensive review of the best web clippers (including Evernote) here.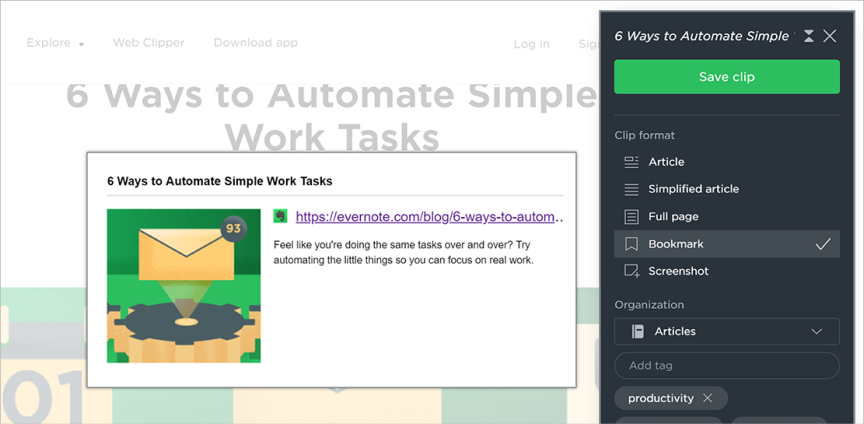 ---
Best bookmarking tool for adding notes - Diigo
Available for Chrome, Firefox - 4.8/5
Diigo is ideal for teachers who like to take a lot of notes. Diigo users can annotate their bookmarks by highlighting content, as well as adding digital sticky notes. You can share pages with annotations with your students, but keep in mind that Diigo has a limited free plan. For example, on the free plan you'll be limited to 500 cloud bookmarks and 100 webpage and PDF highlights.
You can read our full Diigo review here.
---
We hope these apps for teacher bookmarks will improve your classroom organization!