Diigo Bookmark Manager Review
Ready to organize your bookmarks? You need a solution that's simple yet powerful. We've done comprehensive bookmark rankings before, but this review will focus on the popular bookmark manager Diigo to help you decide whether it's right for you.
Our verdict: Diigo will work well if you're looking for a simple bookmark manager, especially one that lets you take notes. However, if you're looking for a true productivity tool that manages tabs as well as bookmarks, Diigo's not it. Consider an alternative like Workona, which includes both tab and bookmark management to organize your work all in one place.
---
How the Diigo extension works (how to use Diigo)
Diigo is a browser extension available on both Chrome and Firefox. If you don't want to use an extension, Diigo does offer the Diigolet mode. While not as full-featured as the extension, this bookmarklet still offers the core features: bookmarking, highlighting, and notes.
Once Diigo is installed, there are two different ways you can bookmark a tab:
Click the Diigo extension button in the toolbar, which will give you the option to save the current tab as a bookmark.
In the Diigo tab, click the large "+" button on the upper right side of the tab to add a bookmark. This will also give you the option to add an image, PDF, or note.
Here's how your work is organized in Diigo:
My Library - This is where you can view all of your bookmarks. You'll also see:

Tags - You can add a tag to your bookmarks to organize them (you'll see all the tags you've created in the Diigo sidebar).
Annotations - You can annotate the contents of each bookmark as you like; options include highlighting text and adding comments.

My Outlines - This feature allows you to compose outlines using your saved content. It brings up a split screen, with your outline on one side and your saved content on the other. You can pull your content into the outline, making it a great option for academic papers or research projects.

My Groups - This section is built for collaboration. Diigo Groups is a free offering that provides a collaborative research and learning tool that allows any group of people to pool their findings through group bookmarks, highlights, sticky notes, and forums. If you're interested, you can learn more here.
---
Diigo pros
Note-taking functionality - The annotation feature helps Diigo stand out from the competition, and being able to highlight or make detailed notes makes it ideal for note-takers.
Sharing options - The My Groups section enables collaboration, plus you can share content via Twitter and Facebook.
Keyboard shortcuts - Diigo provides keyboard shortcuts for common actions like saving and annotating bookmarks.
---
Diigo cons
Limited scope - Diigo is only a bookmarking app, so don't expect productivity features like tab management.
Limited free plan - While Diigo has a free plan, there are significant limitations to what you can do with it. For example, you're only allowed 500 cloud bookmarks and 100 webpage and pdf highlights. The free plan also includes ad pop-ups, which can be annoying.
Software lag - We experienced some lagging when using the product, particularly when adding tags.
Not professional looking - To put it simply, Diigo isn't professional looking. The interface isn't inviting for an individual user, much less collaborating with a team.
---
Workona as an alternative to Diigo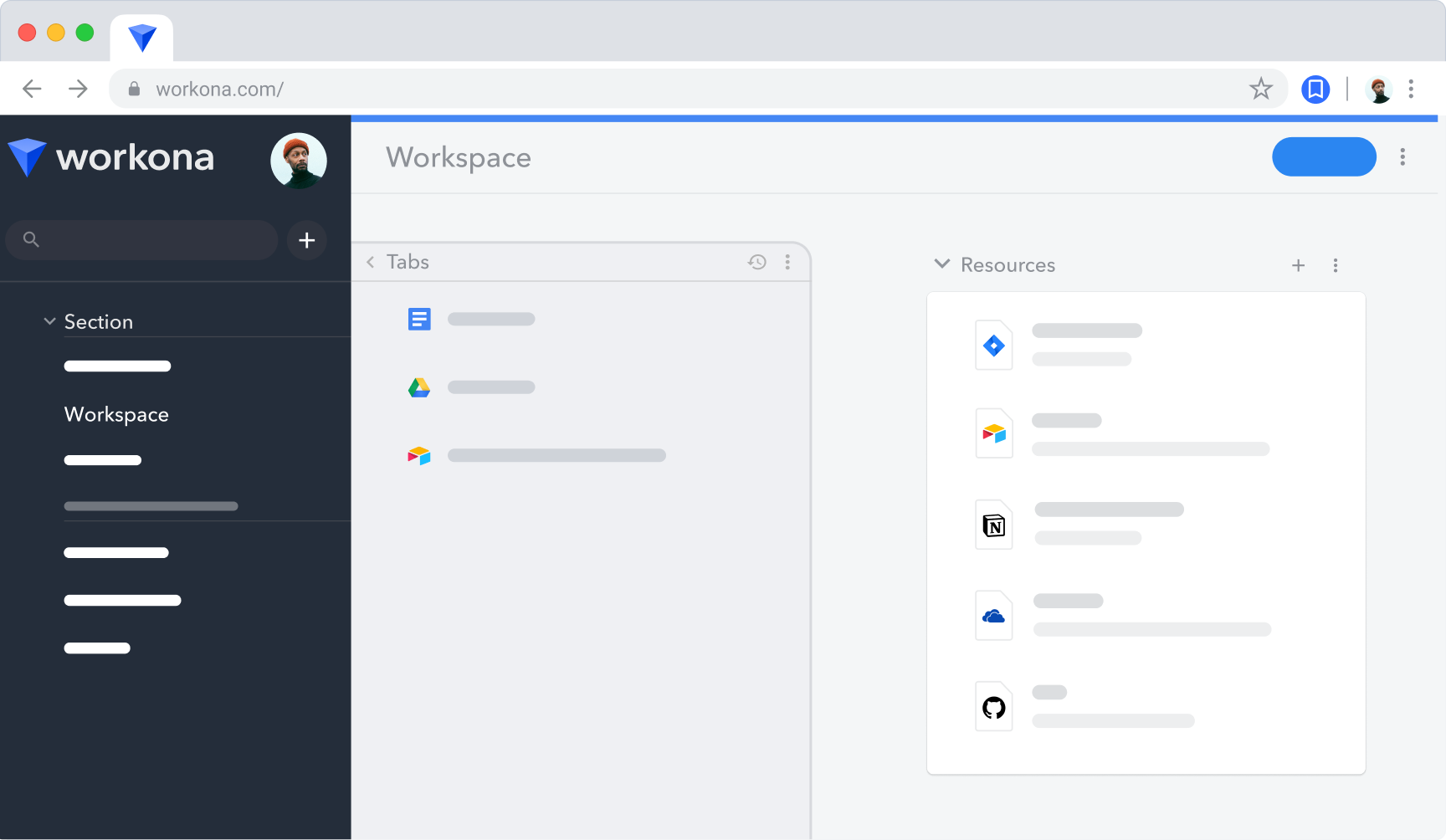 With so much work occurring in the browser, managing your tabs is more important than ever. Diigo works well for managing your bookmarks, but it doesn't save or organize your open tabs.
If you're looking for a bookmark manager that also organizes tabs, try Workona. It helps you:
Separate tabs by project - Your tabs are separated by project, allowing you to stay focused on one thing at a time and keep your work organized (no matter how many projects you're juggling).
Suspend tabs - Workona's tab manager includes tab suspension, which will automatically keep memory down and help your device run smoothly.
Sync between devices - Workona syncs your tabs between devices, so your work is always up-to-date.
Cloud backups - Your tabs are regularly backed up in the cloud, ensuring you won't lose your data.
Bookmark management - Like Diigo, Workona helps you manage bookmarks and add notes to them.