The Best No-Code Workflow Apps for Your Team
If you're looking to add automation into your workflow, you're not alone. Automation apps are seeing explosive growth as businesses realize they can automate repetitive tasks and free up employees for more meaningful work.
Up until a few years ago, setting up an automated workflow app required coding experience. Luckily, tides are changing and now automation is moving toward no-code or low-code tools. We've pulled together some of the most popular, highly rated workflow apps to help you get started.
Best no-code workflow apps:
Before you can automate your workflows, you have to organize them. Workona puts everything for a project in one place — docs, links, notes & tasks.
Try it now →
---
Zapier
Zapier popularized modern no-code automation, and has become the go-to app for simple task automation. Zapier helps you create "Zaps" — automated connections between different web apps to streamline your work. By getting cloud apps to automatically do tasks that would otherwise fall to you, you can dramatically reduce your workload. What's special about Zapier is that it's not a closed system. Instead of recreating your work in a proprietary automation system, you can use the tools you're already familiar with. Zapier pricing starts at $20/mo USD.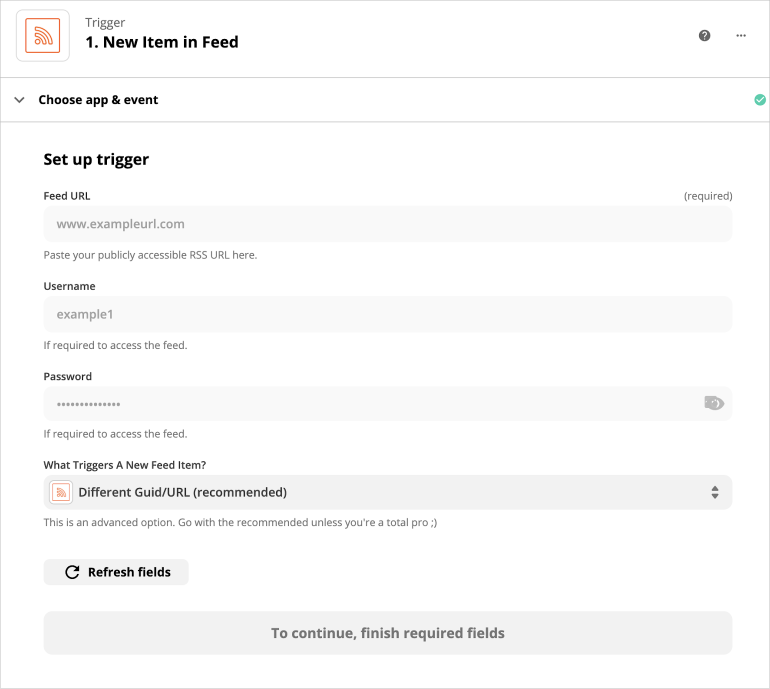 ---
Nintex Process Platform
If you're looking for business process automation, Nintex is a solid option. The Nintex Process Platform is highly rated and uses "clicks not code" to help you design your own process automation steps. As an enterprise-grade tool, Nintex includes plenty of capabilities: process mapping, workflow automation, robotic process automation, document generation, mobile apps, and process analytics. It doesn't come cheap, however; Nintex pricing starts at around $900/mo USD.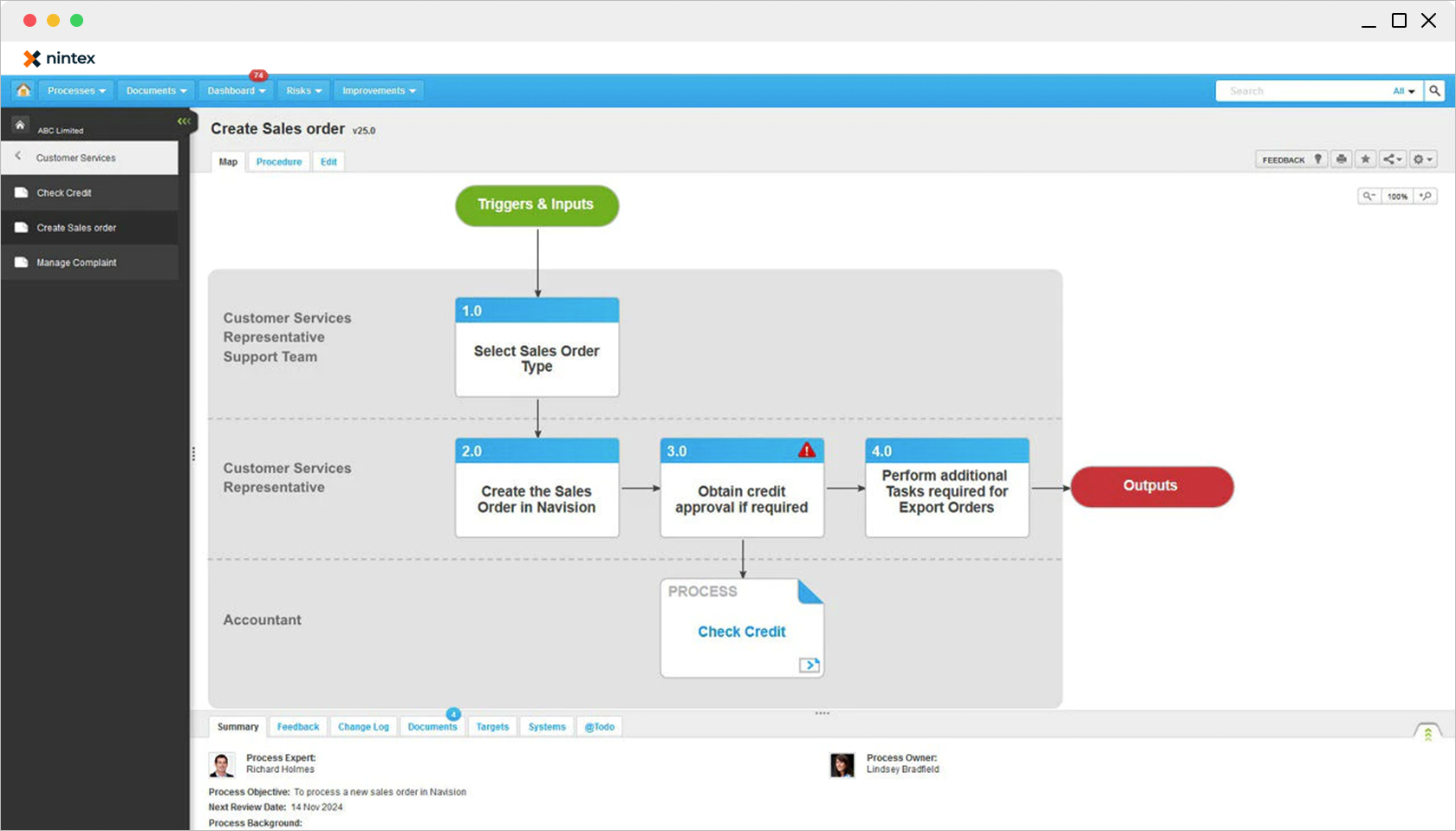 ---
Quickbase
Quickbase calls itself a no-code "operational agility platform". Unlike other workflow apps, it has a specific function: application creation & management. If you work in a large enterprise organization, app creation is a common use case. So having an IT-sanctioned tool like Quickbase opens up endless options for task automation. Users say it's especially good for routing calls, monitoring customer support tickets, generating reports and more — all automated. Quickbase pricing starts at $600/mo USD.
---
airSlate
airSlate takes a practical approach to workflow & task automation. It puts the most common business actions — negotiating contracts, getting signatures on documents, creating web forms, sending email notifications — into one automation platform. Just about any business process can be configured and automated in airSlate, and then integrated into your system of record. As one reviewer stated, "They've thought of everything."
airSlate's paid plans start at $30/mo USD.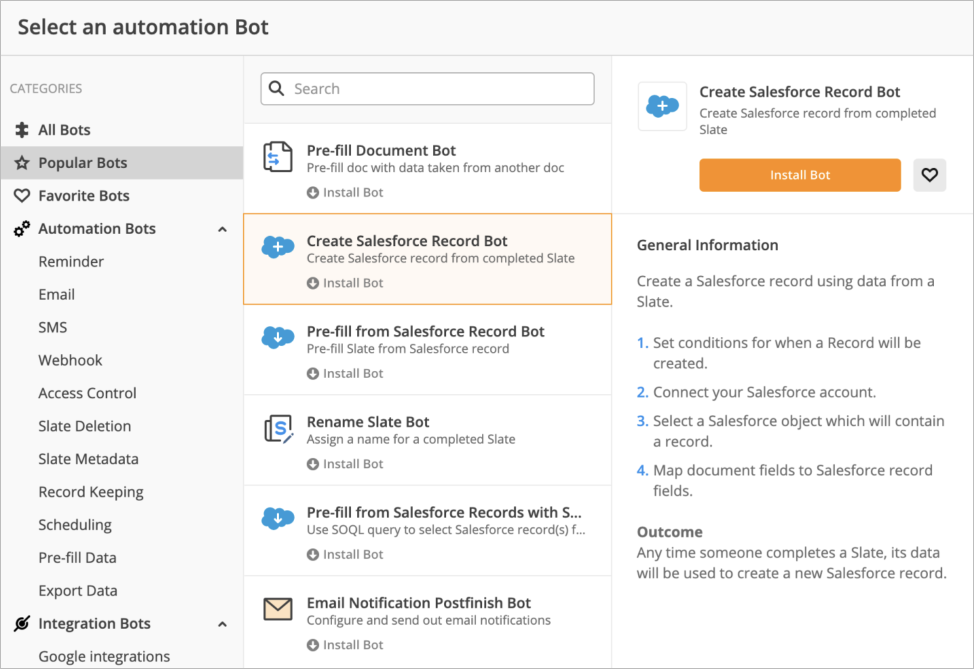 ---
BRYTER
BRYTER is marketed towards professionals in law, compliance, accounting, or finance. It's a no-code workflow app that — similar to Quickbase — allows business users to build their own digital applications with no handholding from IT. The BRYTER platform can handle both process mapping and subsequent automations to streamline workflows. Another popular use case is building decision trees / decision automation. Where BRYTER really shines is its customer support — reviewers say it's exceptional.
BRYTER has not made pricing publicly available.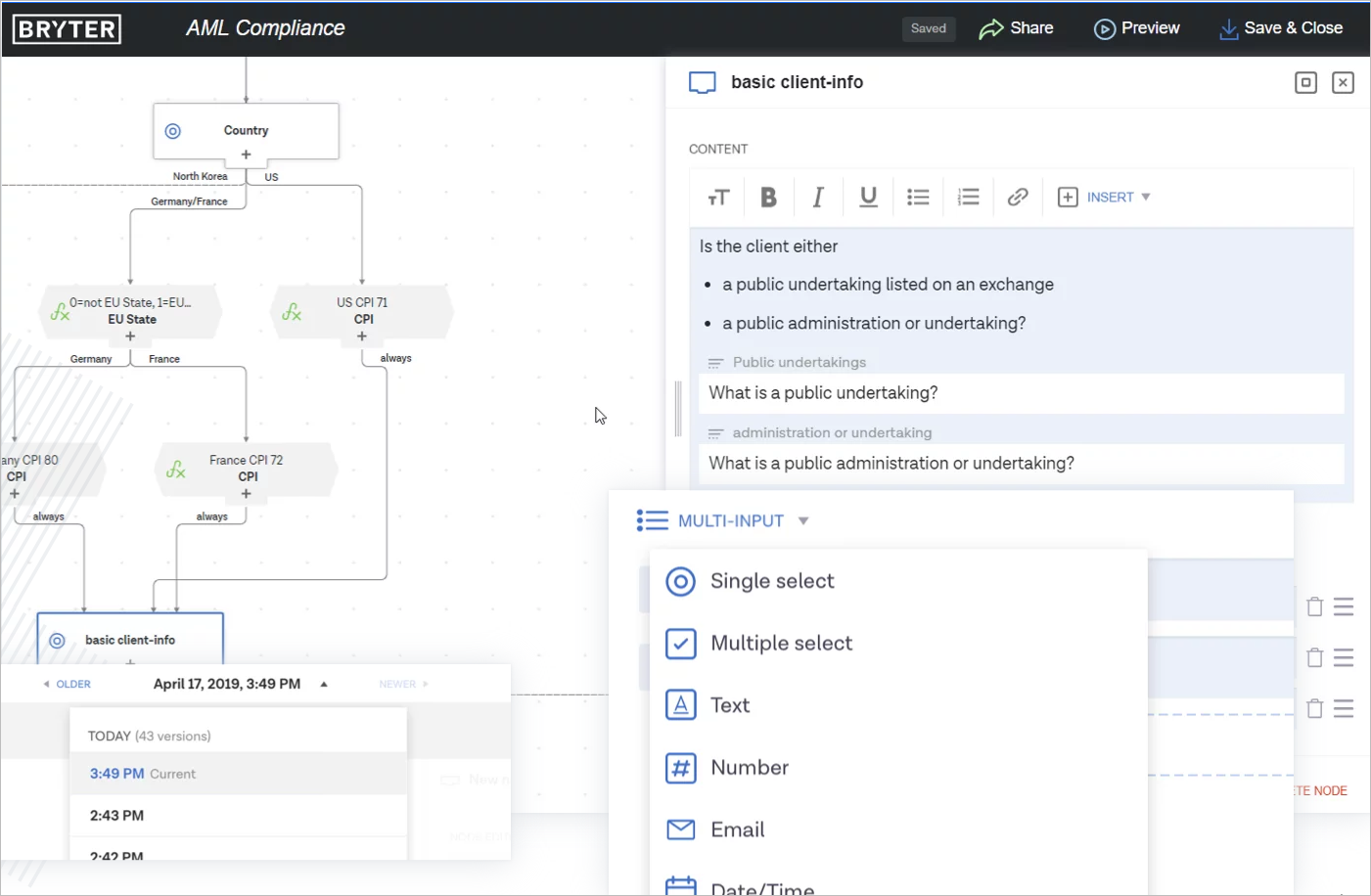 ---
Managing workflows is a challenge — we hope these task automation tools make it easier.