How To Boost Your Multitasking Skills at Work
We hear about multitasking a lot — in interviews, job postings, and raise discussions — but what exactly is multitasking, and how do you get better at it? Our article will discuss what multitasking really means, plus techniques you can use to improve your multitasking skills in the workplace.
First, what is multitasking?
Multitasking is when you work on several tasks at once. But the term "multitasking" is a misnomer, because your brain can only do one thing at a time. Often when people discuss multitasking skills, they're actually talking about techniques to enhance productivity and get more done — which are the skills this article will focus on.
Jump to:
---
How can you use multitasking at work?
The key is to focus deeply on one task at a time, while getting someone (or something) to handle other tasks that don't require as much brainpower. These examples of multitasking skills can get you started.
Multitasking skill examples
Set up task automation in your apps - Task automation is one of the biggest work trends lately, because it makes you look effortlessly productive. Keep reading to learn how to set up automation in the most popular cloud apps →
Delegate to team members - If you have direct reports, learning how to delegate is an essential skill to make sure your focus is on high-priority tasks. The rule of thumb for delegating work: If you clearly and consistently state expectations, you'll see good results — though it may take some time for your team to get there.
Use a digital personal assistant - These can perform tasks or services based on commands or questions. Popular options include Apple's Siri and Amazon's Alexa. Virtual assistants are especially useful for handling tasks via voice command, like setting alarms, providing weather reports, adding items to a list, etc.
Set up prompts for tasks you're likely to forget - Prompts help you create and reinforce habits without having to think too hard about the behavior. For example, if you want to be more consistent about checking off to-dos, put a notepad and pen on your desk. Even better: automatically send yourself an email when a task becomes due.
Listen while you work - You can use tools like Podcastle AI to turn web pages into audio clips or podcasts. This is a great tool if you want to stay in work mode while going for a walk or tidying up. However, we don't recommend doing anything too strenuous while you're listening — otherwise, your attention will be divided.
---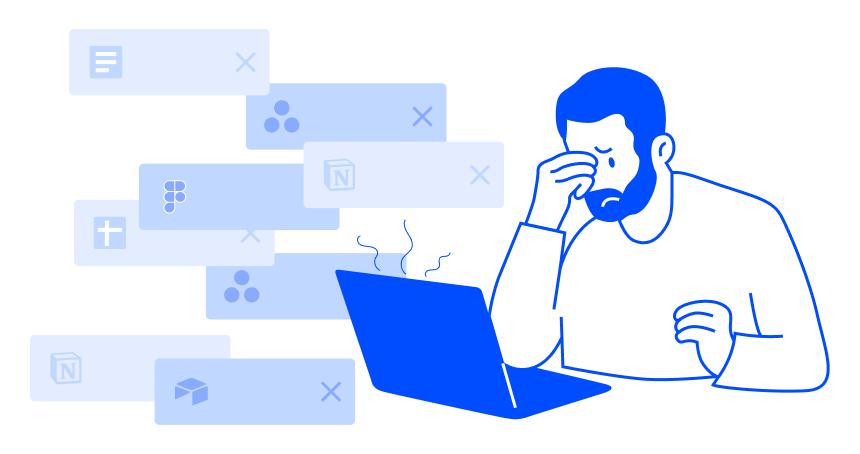 Why multitasking is actually context switching
Multitasking is a misnomer, since research shows your brain can't do two things at once. What we call multitasking is simply switching between tasks or contexts. If you're able to make those switches cleanly, then your productivity will improve as a result.
What do we mean by switching tasks cleanly? When you leave a task unfinished and move onto another one, attention residue is still lingering on the unfinished task. That's the wrong way to multitask (and unfortunately the most common). To bring all of your focus and brainpower to each task, you need to finish the last thing you were doing — or at least pause your work on each project.
That's why we created Workona workspaces. Workspaces bring all of the docs and other content for a project into one place. It's like having a clean desk for every project. By saving and organizing your work by project, workspaces make it easy to pause work and pick it back up later.
---
How to multitask by using task automation
One of the best ways to build your multitasking skills is by using task automation. Many tools allow you to complete tasks automatically based on parameters you set. For example:
If a Calendly link is booked, then add the contact information to my CRM
Let's go through a few more examples. While these examples are directed towards a specific use case, you can use them in all sorts of scenarios. If it can be imagined, it can probably be automated!
Zapier
Zapier might just be the most popular automation app. It specializes in connecting different web apps in order to streamline your work. The company refers to these automated connections as "Zaps." By getting cloud apps to automatically do tasks that would otherwise fall to you, you can dramatically reduce the amount of tedious work on your plate.
Marketing automation examples
Automate content distribution to your social media channels - Post new blog posts (or anything else your team has published) to Facebook, Twitter, or Slack as soon as the piece goes live.
Sync marketing software with CRM - With your marketing software and CRM synced, any changes to your marketing software can automatically be applied to your CRM, significantly reducing the time it takes to keep things updated.
Get alerted of social media mentions via Slack - It's hard to keep up with your company's social media mentions — luckily, Zapier can automatically alert you of new mentions when you connect your social media accounts to Slack via a Zap.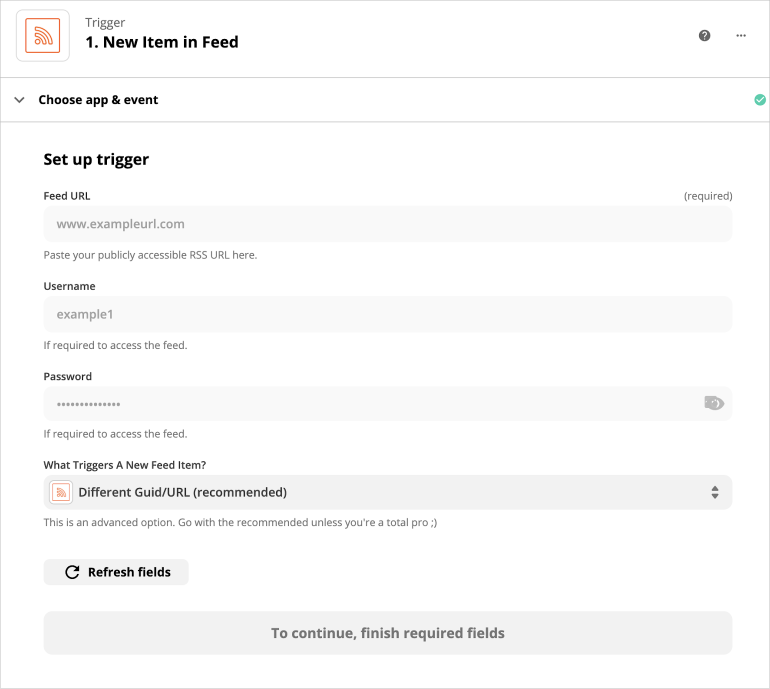 Airtable
Airtable's automation options let you configure custom workflows directly in your Airtable base, making it easy to manage complex, multi-touch processes like sales.
Sales automation examples
Mark as duplicate - This automatically marks a record as a duplicate, making it easier to sift through redundant sales leads.
Summarize linked records - Create a summary of linked records that can be used in another automation action. This is perfect for updating many leads at once.
Auto-share when you hit a goal - A little friendly competition can help your sales team reach new heights. In Airtable, designate a Slack channel to auto-share when a condition has been met. When a sales record status switches to "closed", it'll share the good news.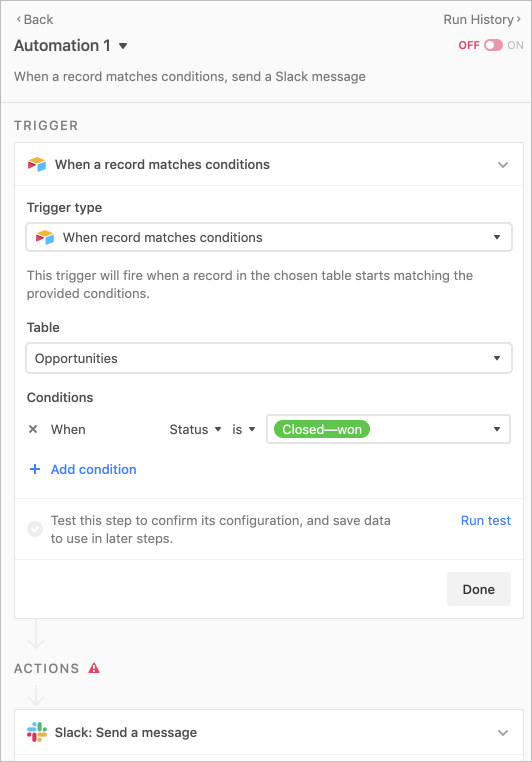 Slack
Automations can be especially helpful for customer support. What many support representatives don't know is that they can use Slack to take things off their plate.
Support automation examples
Run a live audience Q&A - Handling support for a virtual event? Slack allows you to run a live audience Q&A. This will automatically gather questions and import them directly to Slack, helping your support team quickly prioritize and answer questions.
Streamline reviews - If messaging needs an internal review, Slack has integrations that direct emails, newsletters, etc. to a specific Slack thread, so supervisors can sign off before the message is sent. This makes your review process far more efficient.
Route support queries to subject matter experts - You can also set up automations in Slack that automatically send specialized inquiries to the appropriate places. That way, the right person (or team) is notified immediately.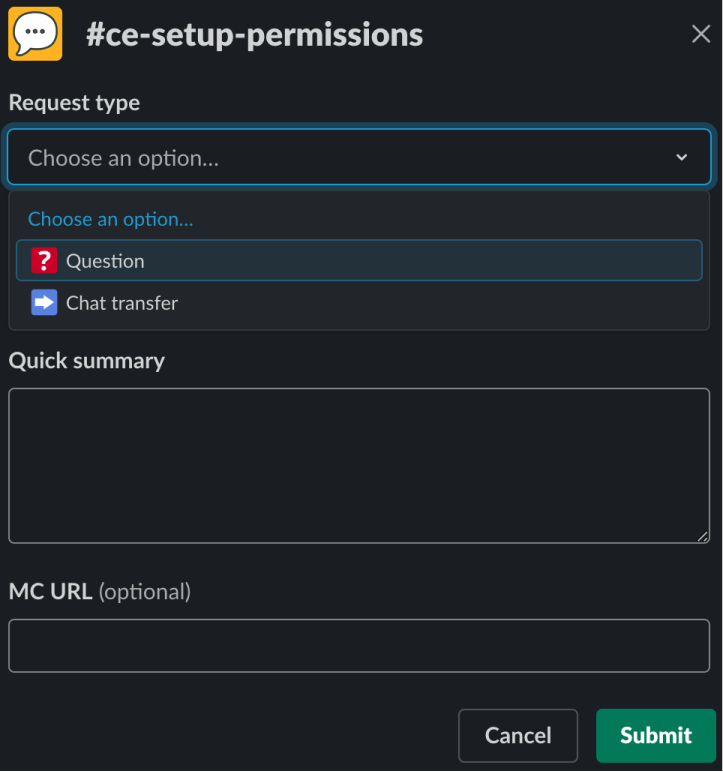 Trello
If you're responsible for a steady flow of deliverables (think: agencies or freelancers), Trello offers some helpful automations to help you maximize your multitasking skills.
Client work automation examples
Sort cards automatically by due date - Let's assume you're organizing your tasks for clients on different Trello cards. You can sort each list by the due date of its cards. This eliminates the need to prioritize manually, so no details are missed.
Filter cards that are overdue - This checks every card for a due date assigned, and labels those that are overdue with a red "Overdue" label. That should get the attention of whoever's overseeing the client account.
Move cards based on status - You can create an automations that will move cards based on their status. For example, cards with expiring due dates can be set to move to the top of a list.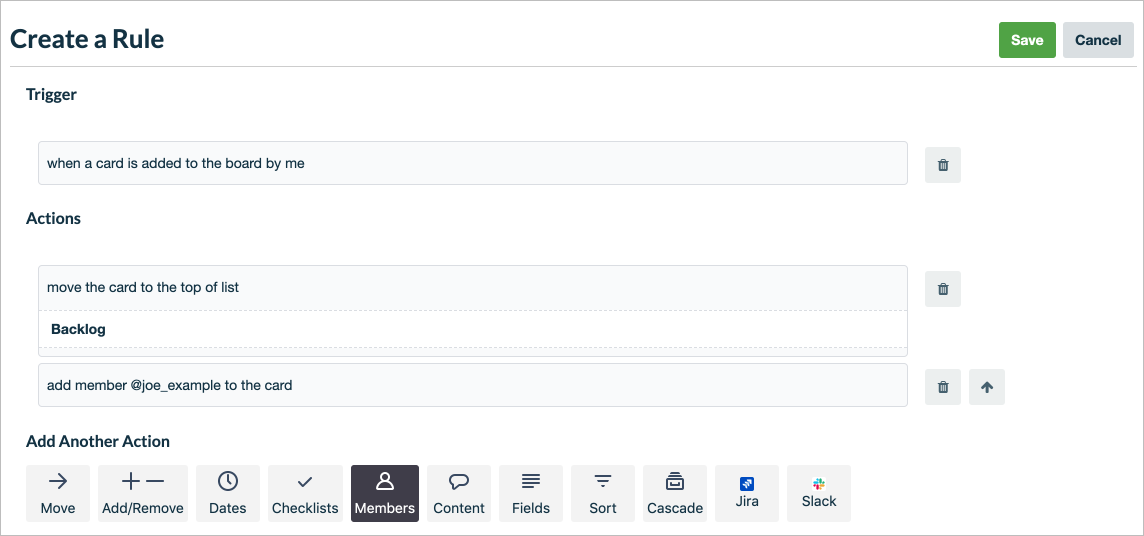 Asana
Asana has its own automation system called Flowsana, which makes it possible to update tasks en masse. If your team design work is managed in Asana, you should definitely be taking advantage of Flowsana.
Design automation examples
Auto-adjust due dates - If you change the due date of a task in the project, the start and due dates of all dependent tasks will automatically shift to match your change
Make due dates dynamic instead of static - Rather than setting specific due dates on tasks, you can choose to instead set a duration for each task, defining how long it will take to complete each task. This can be a lifesaver for design teams that deal with frequent interrupting requests.
Set a rule workflow to manage design tasks - This type of workflow consists of a condition and an action. Simply set a condition to trigger the automated behavior toward your design tasks, such as moving them, associating tags, setting custom fields, and assigning to users.
---
The next time you think about multitasking, remember that it's not the ability to do multiple things at once — it's the ability to work productively within different contexts. If you're looking for a tool to help you achieve this, try Workona.