OneTab Alternatives for Chrome and Firefox
OneTab is one of the most popular tab managers out there — but our analysis shows that it's not the best. Keep reading for the pros and cons of OneTab, and why we recommend Workona as the best alternative to OneTab for both Chrome and Firefox.
Jump to:
---
Workona review
Available on Chrome and Firefox, Workona helps you manage tabs, organize projects, and bring together all of your work in the cloud. Workona's tab management feature helps you organize tabs by grouping them into workspaces, making it easy to move seamlessly between projects.
If you're looking for a OneTab alternative for Chrome and Firefox, Workona has higher ratings from both ordinary users and tech reviewers.
Key features
In addition to tab management, Workona also functions as a bookmark manager. You can save any webpage or cloud doc to a workspace, where it will stay for future reference.
With Workona, you don't have to worry about losing work. One of its best features is auto-saving your tabs, so they're stored safely in the cloud with no extra effort on your end. If you regularly move between browsers or devices during the workday, Workona's syncing option lets you pick up where you left off.
Our verdict
Workona is clearly designed for professional users. With the security of auto-saving your work in the cloud, plus an intuitive interface for organizing and rearranging tabs, Workona is the best tab manager for people who spend their days working in the browser. Workona has a 4.8 rating on the Chrome Web Store.
Pros:
Built for work
Easy & intuitive
Automatic backups & syncing
Sharing & real-time collaboration
Responsive support team
Cons:
Takes getting used to
Hides tabs in a minimized window
Limited free plan
---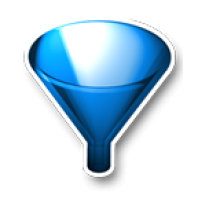 OneTab review
OneTab is a free tab manager tool designed for those looking for a quick tab cleanup. OneTab will close all your open tabs in your current Chrome or Firefox window and save them in a tab group that you can restore later. It's not a dynamic or elegant solution, but it is fast. OneTab requires manual export and does not save your work in the cloud, nor does it sync across devices.
Key features
OneTab's focus is on tab management, with nothing to distract from that. Its key feature is the ability to quickly close and save your tabs.

Our verdict
OneTab is good at what it's designed to do, which is to quickly reduce tab clutter by moving all of your unwanted tabs out of sight. However, the fact that OneTab requires manual export and doesn't support syncing across devices severely limits its usefulness. OneTab has a 4.6 rating on the Chrome Web Store.
Pros:
Easy to save & close all tabs
Simple interface
Share tabs as a webpage
Cons:
Frequently loses all saved tabs
No customer support
No cloud backup & syncing
No collaboration
---
OneTab alternative FAQ
Does OneTab backup in the cloud?
No. Unlike with Workona's automatic backups, OneTab backups must be exported manually.
Your tabs are a snapshot of your brain, your hard work, your incomplete tasks — and Workona makes sure they're always safe and sound. So next time your browser crashes or your computer's battery dies, you'll know your tabs are safely backed up in the cloud.
Does OneTab sync across computers?
No. OneTab sync doesn't exist, so OneTab users' tabs are isolated on one computer. Workona users, on the other hand, have access to all their saved tabs from any computer.
Simply sign in to Workona on a second computer to see up-to-date tabs from your other device. This makes it easy to move between home and work without worrying about which computer (or browser) you happen to be using. It's like having a desktop in the cloud that you can access anywhere.
---
More OneTab alternatives for Chrome & Firefox
Session Buddy - Chrome
Session Buddy is a solid choice for those looking to save entire browser sessions and resume them later. For more details on Session Buddy, see our in-depth review.
Tree Style Tabs - Firefox
Tree Style Tabs works well for the visually inclined. It organizes your tabs into a tree-like structure, utilizing hierarchies to keep your view organized.
Auto Tab Discard - Firefox
Similar to The Great Suspender (now defunct), Auto Tab Discard automatically discards tabs in the background for a certain amount of time, which is defined by the user. This helps save memory so your computer runs faster.