How to Get Built-In Virtual Meeting Agendas
​The biggest problem with virtual team meeting agendas? They're really easy to skip! But without an agenda, it's easy for participants to be unprepared for the meeting, or walk away from the meeting unsure what they need to do next.
Luckily, there's a simple solution: meetings with built-in agendas and action items. These docs should be collaborative and accessible right in the meeting, so no one has to click away to find them. Let's look at the options. ​
How to get meeting agendas in:
---
How to get built-in agendas for your Zoom virtual meeting
​The Workona App for Zoom allows you to access all of your meeting materials right in the Zoom call. ​ Think of it as a virtual conference room for remote meetings. But instead of handouts on the conference table or presentations via the projector, your project work is all in one place: the workspace.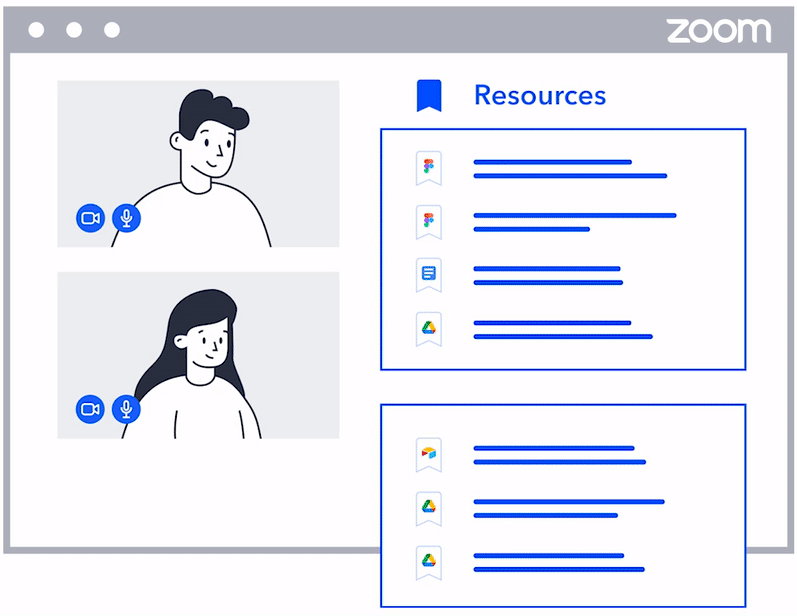 ​ Workspaces let your team collaborate on:
Resources - cloud docs & important links
Notes - meeting notes & agendas
Tasks - action items to follow up on
What if I forgot to make an agenda before the meeting?
​ If you forgot to create an agenda ahead of time, no worries. Once you install the Workona app for Zoom, you can make edits to the workspace before, during, and after the meeting. If you don't have a Workona account, you'll be guided to create a workspace. This is where you'll add a meeting agenda, as well as all of the cloud docs, meeting notes, and action items for your team project.
Trying to manage team projects via Zoom?
---
How to add a meeting agenda & action items in Zoom
In Zoom, click Apps and search for "Workona" to install the app.
After installing, open Zoom and click Apps > Workona > Create a workspace.
Click Notes and add your meeting agenda and any other notes from the meeting.
Click Tasks to assign action items in real-time.
To make the workspace collaborative so everyone can see meeting notes and action items, just click the Share button in the upper right of the workspace ("Send workspace to meeting participants").
---
Outside of Zoom, what are my options for virtual meeting agendas & document sharing?
​ If your team doesn't use Zoom, consider one of these other virtual meeting platforms that include built-in agendas and document sharing:
Toasty - Best for audience engagement
​ If you want to choreograph every detail of your virtual meetings, Toasty is for you. The host can set an interactive meeting agenda that triggers on-screen cues. This helps participants follow along with the schedule and activities — making it a good fit for virtual town halls or corporate all-hands meetings. Toasty has 4.5 stars on G2
---
Brella - Best for networking during virtual meetings
​ Brella focuses on providing a virtual meeting experience that feels just as natural and intimate as an in-person coffee meeting. Specializing in networking events, their centralized platform allows attendees to access streams, agendas, and event updates during the meeting. Brella has 4 stars on G2 ​
---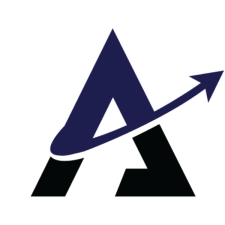 Accelevents - Best for customizing large meetings
​Much like Toasty, Accelevents is focused on large events — think virtual fundraisers, concerts, and conferences. The virtual lobby allows attendees to access a news feed bulletin, review the event agenda, see sponsors, and even shop in your store. Accelevents has 4.8 stars on G2 ​
---
How to add virtual team meeting agendas to other meeting platforms (Google Meet, Microsoft Teams, etc.)
​ If you're using a virtual meeting platform that doesn't support built-in agendas, you can still access all of your relevant project work, including the agenda, by using Workona's shared workspaces. Simply share the workspace with your collaborators, and they can open it in a separate browser window or tab during the meeting.
---
What if I'm using a virtual office or virtual meeting space?
Virtual offices - These are meant to mimic an active office space (e.g. Pragli). Designed to help remote teams build closeness and communicate faster, employees are usually tuned in to the virtual office at all times during work hours. Virtual offices typically don't include document sharing or storage, so don't expect built-in meeting agendas.
Virtual meeting space - These are collaborative spaces designed to facilitate your meetings (e.g. Workona app for Zoom). Virtual meeting spaces are useful for remote or hybrid teams, since they deliver collaboration and interaction within the meeting itself. For example, Workona puts docs, links, meeting notes, and tasks right in the Zoom meeting.