How to Get Vertical Tabs in Firefox
If you want to get vertical tabs for Mozilla Firefox, you're in the right place. We'll explain the simplest ways to achieve a vertical tab layout in your browser.
What are the benefits of vertical tabs?
It starts with modern-day monitors, which are much wider than they used to be. With all of that horizontal space, people started wondering why browsers didn't consolidate tabs vertically. A vertical tabs layout leaves plenty of room for browsing, and it's also easier to read the names of your tabs.

---
How to get vertical tabs in Firefox
Even though Firefox users have been asking for vertical tabs for years, Firefox doesn't offer this ability. That means your best option for getting vertical tabs is through a third party extension. Here are two options:
Vertical Tabs Reloaded - Simply put, this Firefox extension arranges tabs vertically. If you're looking for tab management, however, this won't do the trick.
Tab Center Redux - This extension also allows you to organize your tabs vertically in the browser's sidebar. The extension also provides some settings and some customizable options. But much like Vertical Tabs Reloaded, this extension lacks the tab management features many users require.
---
Use Workona to get vertical tabs in Firefox
If you're looking for a full tab manager experience that allows you to view Firefox tabs vertically, we recommend Workona.
Workona's main feature is workspaces: a single place to organize your tabs and docs for a project. You'll notice that workspaces display your tabs and bookmarks not just vertically, but also side by side. This arrangement (which you won't see with other vertical tab extensions for Firefox) makes it easy to switch between tabs and bookmarks and keep all of your work in sight.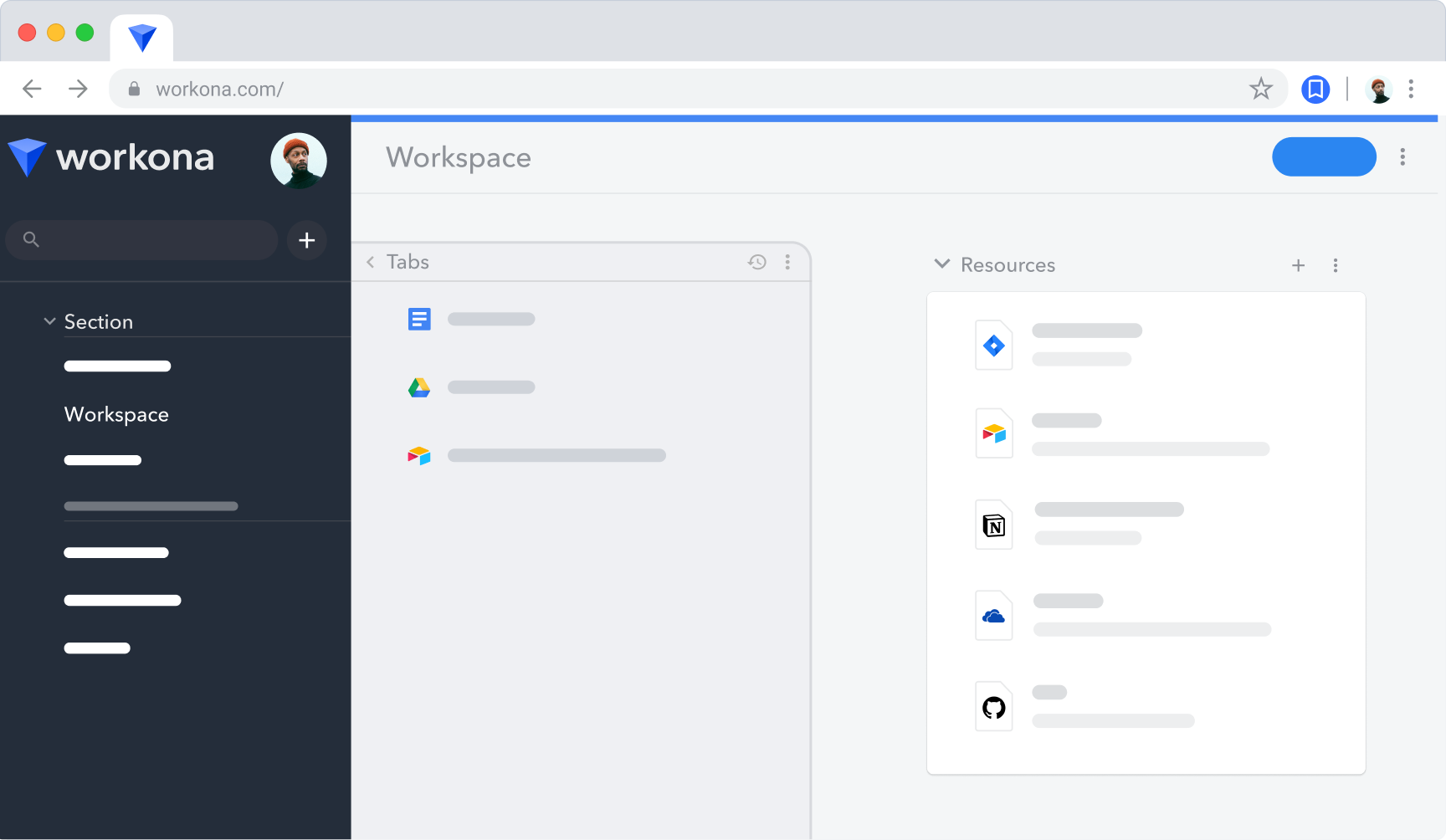 Scanning your tabs is easier in Workona, since the favicon and full name of each website is displayed in a list. It's also easy to take actions like:
Close tabs in groups or individually for faster clean-up of your tabs.
Save tabs as resources (think of them as supercharged bookmarks). Resources are easy to find and can be shared with other people.
Auto-save and restore sessions. Workona automatically saves your tabs while you work. You can easily restore past tabs from the workspace menu.
Move tabs to another workspace using the arrow button — perfect for multitaskers who need to focus on one project at a time.
Suspend tabs to reduce memory. You can choose a tab limit that, once hit, will suspend subsequent tabs. It won't impact your browsing other than speeding things up.
Workona has a 4.5 rating on the Firefox store →
If you're ready to try vertical tabs, consider Workona. It keeps your work in the browser organized while offering a well-designed vertical tabs layout.