How To Set Up a Collaborative Project Workspace
With so much of your work scattered across the cloud, it's hard to keep projects organized. If you're struggling with project chaos, the answer is project workspaces. Our article will explain what project workspaces are, why you should consider using them to stay organized, and how you can create a project workspace with Workona's free workspace templates.
---
What is a project workspace?
The term "workspace" is becoming more and more common, and the definition of a workspace can vary greatly. For instance, a Slack workspace is made up of channels where team members can communicate and work together. An Asana workspace is a collection of people that collaborate on projects and tasks.
But a project workspace is different. Project workspaces are designed to organize everything you need for a project.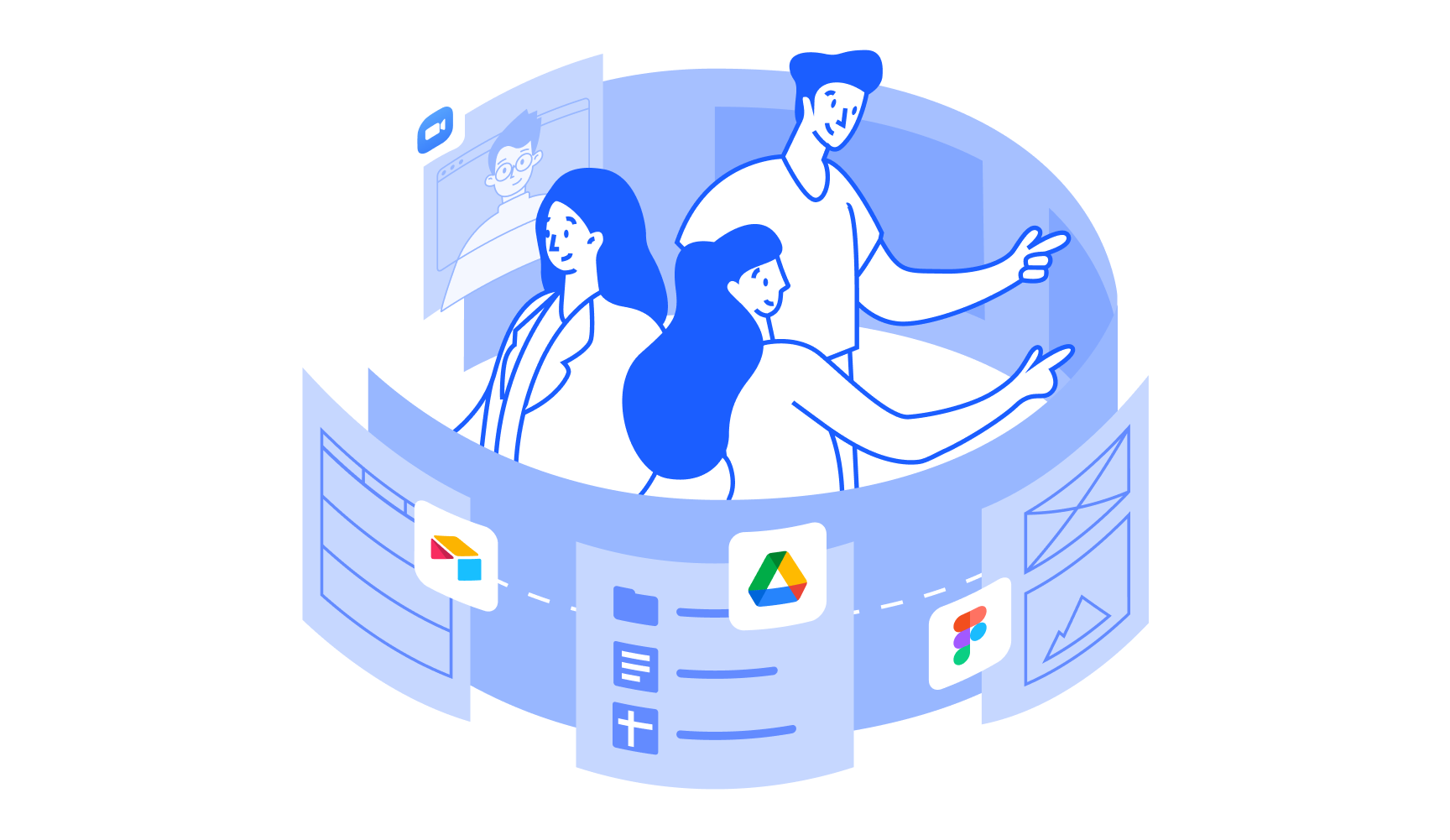 Why do I need a project workspace in order to stay organized?
Because project work is typically scattered across multiple apps, it's almost impossible to get it all in one place. The problem is especially noticeable in bigger projects — ones that stretch across many months or involve collaborators.
In the past, you could print out all your sources and stick them in a physical folder. But with work moving to the cloud, it's hard to keep track of all the links, cloud docs, notes, files, and other digital content you need to do your best work. Plus, how do you share it with others?
That's where project workspaces come in.
---
What does a project workspace contain?
A project workspace is like a Google Drive folder — easy to share and update. But it's not limited to just Google docs. Instead, it organizes all the cloud docs & other content you need for a project:
Resources - Cloud docs, links, and files, e.g.,

Docs from Google Drive, Figma, Airtable, Notion, etc.
Articles you want to reference or share with your team
Any uploaded files, such as PNG, SVG, MP4, etc.

Notes - for important project info and ideas

Tasks - for project to-dos and action items
---
How project workspaces can improve your workday
It's normal to wonder if a new way of working is worth it. If you can answer yes to these questions, we recommend giving project workspaces a try:
Do you struggle to keep track of your work? Workona puts all your work in one place, based on the context or project it belongs to. Now you don't have to rely on your memory to find what you need.
Do you want to use your favorite apps in a more organized way? Workona supports all cloud apps and is deeply integrated into your browser.
Is your collaboration messy? In Workona, any workspace can be shared with teammates. If your team member is searching for a doc, link, or file, just point them to the right workspace.
---
How to create a project workspace
The first step is figuring out what you need for a project. In Workona, it's easy to add it to the workspace from your browser or via file upload.
Let's say your team is launching a new product. Here are some examples of resources you might add to the project workspace:
Overarching project plan with milestones and objectives (e.g. Asana, Trello)
Supporting graphics or videos (e.g. Figma, YouTube)
Technical documentation, planning, and execution resources (e.g. GitHub, Jira)
Announcements such as a press release, email newsletter, or blog post (e.g. Google Docs, Notion, Sendgrid)
A place to take project notes and assign to-dos (Workona has this built in)
---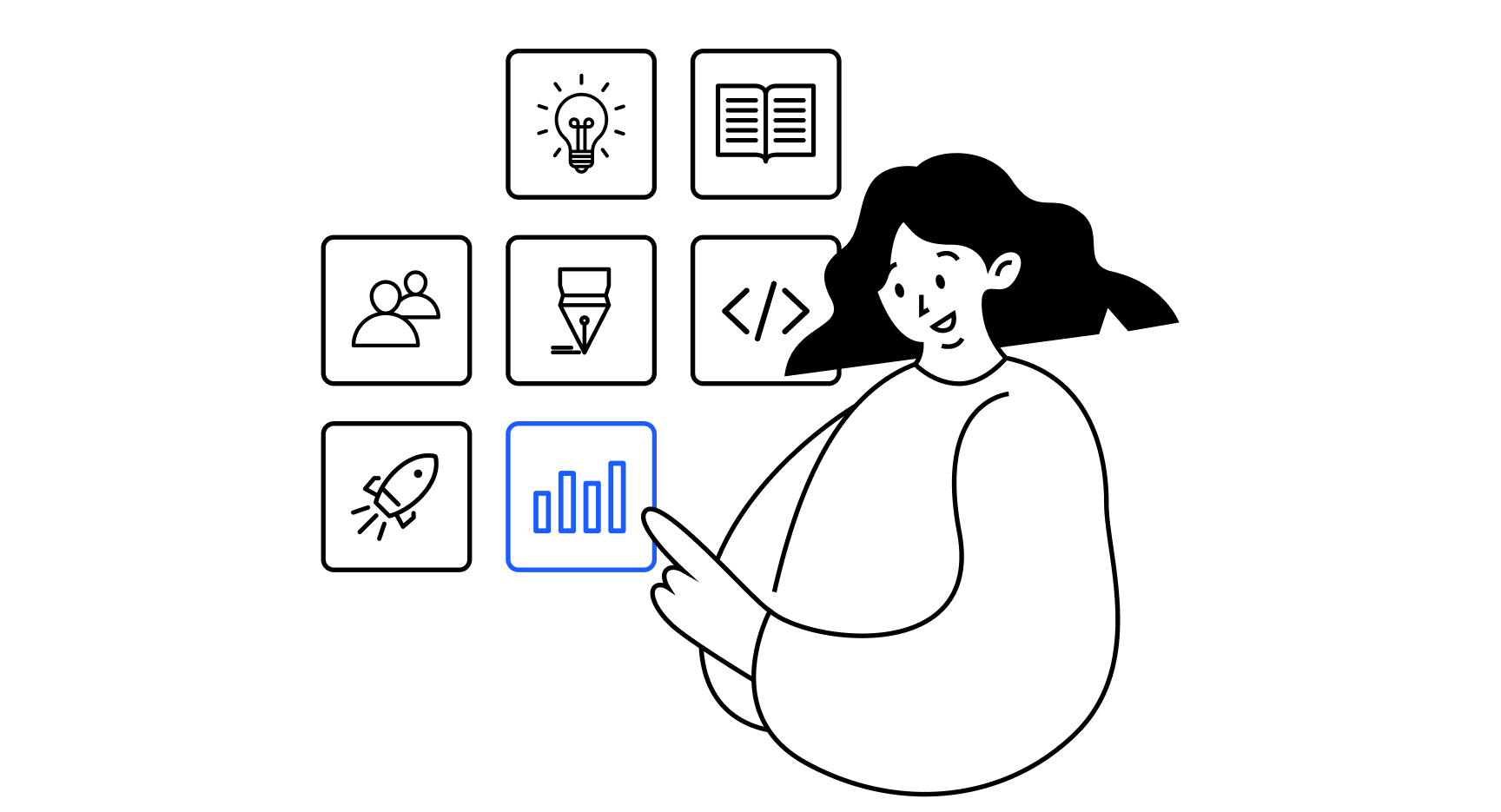 9+ examples of project workspaces to help you get started
Your projects deserve to be organized — but where do you start? In Workona, we offer dozens of free templates to kickstart your project. Here are just a few examples:
Marketing project workspace examples
Marketing teams don't always have the luxury of working on one project or campaign at a time. Workspaces make it easier to juggle multiple marketing projects, whether it's a one-time marketing campaign, ongoing email marketing, or the overarching task of brand management. See all marketing templates →
Product management workspace examples
Product teams are known for deftly working across departments, which makes collaborative project workspaces especially helpful. You can use them to bring others into the project, whether it's long-term planning, a customer research initiative, or sprint planning (for Agile teams). See all product management templates →
Client project workspace examples
To put clients at ease, it's important that projects go smoothly. We recommend creating a project workspace for each client project. That way, your team will know exactly where to go when a client wants a progress update or has an urgent request. See all client project templates →

---
If you or your teammates struggle to stay organized, give Workona's project workspaces a try. By organizing everything for a project in one place, workspaces make it easier than ever to manage your work.